10 Benefits of Hiring an Interior Designer
The work-from-home concept has made a majority of millennials and Gen Z officials choose to work from home over work from office. Because of this, the sense of feeling outside being inside has been trending a lot nowadays. This new trend also gave a push to the market of home improvement projects. So, if you are someone who wants to be a part of this home renovation race and does not want to feel left out from the whole home renovation trend or redesign your living space, it's important to consider speaking with an interior designer who can help bring your vision to life.

No matter, if you want some home interior ideas or time and money-saving tips for buying resources, an interior designer expert, can help you cope with the home renovation stress and also ensure success for your home renovation project.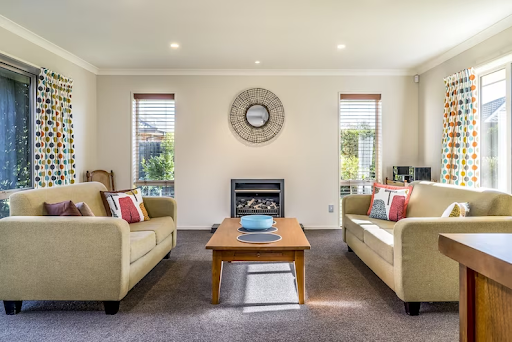 When it comes to designing the interiors of a home, an interior designer can be a valuable asset. Not only can they help maximize the use of space, but they can also create a design that reflects the homeowner's style and lifestyle.
In addition, an interior designer can provide long-term recommendations to ensure that the home decor remains balanced and timeless. In this guide, we'll explore the benefits of hiring an interior designer and help you decide whether to tackle the task yourself or enlist the help of a professional.
Benefits of Hiring An Interior Designer
1. Helps You Avoid Making Silly Expenses
Hiring an interior designer may seem like an added expense, but it can actually save you money in the long run. A professional designer can help first-time homeowners avoid making costly mistakes and prevent unnecessary spending. Additionally, listing interior design as a feature when selling your home can increase its value and appeal to potential buyers. By hiring a professional, your home can stand out from the competition and be a class above the rest.
2. Budget Management
An interior designer is skilled in managing a budget to arrange and organize a home. They know how to source resources to make a home look attractive within a specified budget, saving time and money for customers who don't have to spend hours researching and identifying the right products and brands for their homes. The designer has all the necessary information to hand, which means the customer doesn't have to spend time investigating and researching products.
3. Professional Aesthetic Vision
Interior designers are professionals with a keen eye for detail. They notice things that others may overlook and follow a set plan to advise homeowners of the steps taken. By doing so, they encourage homeowners to spend efficiently, which can positively impact the overall budget. Additionally, interior designers make use of the resources at hand, carefully deciding what can be repurposed or recycled and what should be discarded, helping to ensure that resources are used wisely.
4. Access to Exclusive Resources
Hiring an interior designer has some advantages. They have access to resources and materials at reasonable prices that might not be available to the general public. They know many people in the industry, which can be helpful when designing your home, giving you access to a wider variety of materials within your budget. By combining your ideas and opinions with their resources, designers can make your home look unique, well-put-together, and professional.
5. Innovative Ideas and Trends
Interior designers possess an innate ability to keep up with the latest design trends and advancements. By entrusting a professional with the task of designing your space, you reap the benefits of their extensive knowledge of emerging styles, materials, and technologies. This guarantees that your space not only meets the current design standards but also endures the test of time, leaving a lasting impression on all who enter.
6. Space Planning
Interior designers are experts in saving space and creating something amazing in that much space. Their unique talent and expertise in space optimization allow them to strategically allocate every inch of your home or office to serve a specific purpose. This meticulous approach not only enhances the overall usability of the space but also results in a more organized and aesthetically pleasing environment that is both visually appealing and highly functional.
7. The Surprise Touch
Interior designers are known for their creative approach to decorating a house. They explore unconventional ideas to enhance the look and feel of the space, resulting in a distinct and eye-catching design. Their unique ability to visualize the potential of a room and transform it into an aesthetically pleasing and functional living space. With their artistic flair and professional knowledge, they can elevate the overall appearance of your house and create a lasting impression on your guests.
8. Increased Property Value
The job of an interior designer can bring immense value to your property by transforming it into a well-designed space. Whether it's a residential home or a commercial space, an interior designer can add thoughtful touches and create a cohesive design that enhances the aesthetic appeal of your property. The result is a property that leaves a lasting impression on potential buyers or tenants, making it more attractive and valuable.
9. Sustainable Design Practices
With a growing emphasis on sustainability, interior designers are increasingly incorporating eco-friendly practices into their designs. From selecting sustainable materials to implementing energy-efficient solutions, designers can help you create a space that is not only visually appealing but also environmentally conscious.
10. Emotional Well-being
The impact of a well-designed space extends beyond the physical realm; it can positively affect your emotional well-being. A harmonious and aesthetically pleasing environment has been shown to reduce stress, enhance mood, and increase productivity. Interior designers understand the psychological aspects of design and can create spaces that promote a sense of tranquillity and positivity.
Final Say
The benefits of hiring an interior designer extend far beyond mere aesthetics. From cost-effective solutions to personalized design concepts, these professionals bring a wealth of expertise to the table. Whether you're looking to rebuild your home or elevate your office space, investing in an interior designer is an investment in the overall quality of your living and working environments.

So, unlock the potential of your space, and let the transformation begin. Contact Purn Interiors and discuss your house or office interior design with them to get the best for your dream property.